Welcome to Turkey!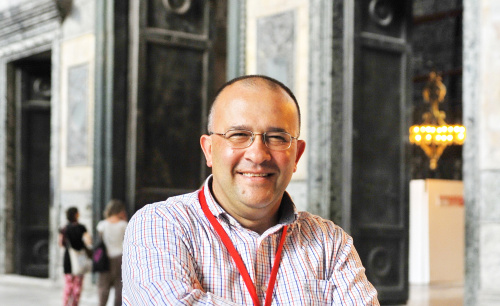 Consider joining me on a discovery in Turkey. As a freelance, licensed, private tour guide, I have planned and accompanied tours - ranging from one-day visits to Istanbul to multi-week adventure trips throughout my native country - since 1996. My university studies in political science and historical geography inform the cultural emphasis of many of my tours. Having learned and spoken English since childhood, fluency in the language means that I can share my broad personal interests, organizational skills and "Turkish delight" with English-speaking guests.
Co-operating with local travel agencies, I specialize in creating tailor-made itineraries that focus upon the interests and particular needs of my clients. The scope of your visit to Turkey is neither too large nor too small. In accordance with your wishes, I can arrange your guided visits to a wide array of sites and events anywhere in the country. Despite the best-laid plans, experience tells me if and when it may be useful to take detours from an itinerary to maximize the unforeseen, spontaneous opportunities that inevitably present themselves to the curious traveler.
Although your reasons for visiting Turkey are varied —from her history, archaeology and regional cultures to her beautiful beaches, musical traditions, superb cuisine and grand bazaars— it is my great pleasure to cater to your unique desires, as well as open your eyes to an expanded view of this magnificent land.
Hoping to meet you on your next trip to Turkey.
Serhan "the guide"
During an interview on September 5, 2020, Mr. Dan Brown mentioned his fondness for İstanbul and recalled his 2009 visit to İstanbul with Serhan as his guide.
---
Copyright © 2022. All rights reserved.
—
Site Index
—