Istanbul
This magnificent city is the only city in the world which straddles two continents: Asia and Europe. According to recent archaeological discoveries, Istanbul's history goes back to 6500 BC.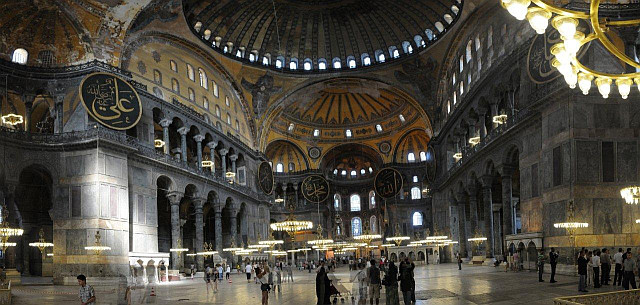 Ayasofya (Hagia Sophia), Istanbul, Turkey. (Photo by Richard Soley)
Istanbul is unique in the world in having been the capital to three —Roman, Byzantine and Ottoman— empires between the 4th and the 20th centuries.
Today, Istanbul is a huge cosmopolitan city with a population of 14 million, and is the financial, industrial and cultural capital of Turkey.
Serhan guides special interest tours in Istanbul —the city where he has lived for more than two decades. He provides services that run the gamut from historical walking tours to lectures on historic areas and monuments to excursions into the modern districts and crowded urban centers of Istanbul to the various small and charming neighborhoods of greater Istanbul.
His tours give travelers valuable insights into the history, art, culture, food, music and all the rich experiences offered by this beautiful city.
Serhan will be delighted to be your guide to Istanbul.
---
Where in Istanbul magazine asked Serhan to describe his perfect day in Istanbul.
---
Three Days in Istanbul with the Kids by Christina Ohly
Rhiannon Davies' article, İstanbul Through The Eyes of Tour Guide, Serhan Güngör in The Guide Istanbul: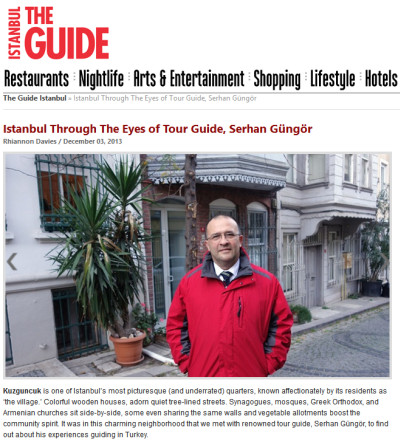 ---
Copyright © 2022. All rights reserved.
—
Site Index
—